Gut microbiota and cardiovascular disease health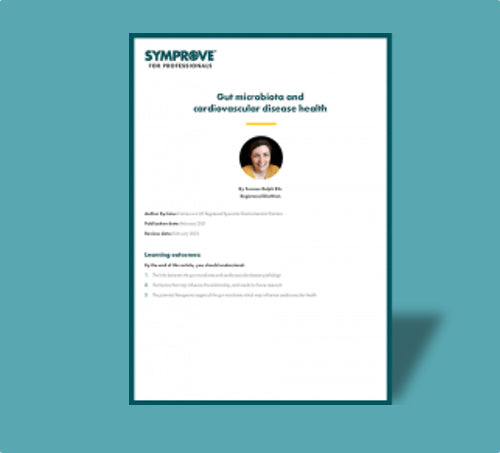 by Frances Ralph,
Specialist Gastrointestinal Dietitian
Author: Frances is a UK Registered Dietitian who specialises in the management of functional gastrointestinal disorders. She also works as a consulting dietitian in the technology and food industries.
Target audience: For healthcare professionals interested in learning about the links between cardiovascular disease and the gut microbiota.
Learning objectives: By the end of this article, you should understand:
- The links between the gut microbiota and cardiovascular disease pathology
- The factors that may influence this relationship, and needs for future research
- The potential therapeutic targets of the gut microbiota which may influence cardiovascular health